This Weeks Round Ups 4/16
In this week's round-up of what has happened in the world of Augmented reality, we have gathered some exciting news on the AR front that will not only make you marvel at the technology we have today but will surely make your jaws drop as well.
Snapchat is perhaps the best example of how AR lenses are making their way to mobile devices and face apps. If you have ever used Snapchat, you know what we mean; however, Snapchat took AR to the next level. This week according to a report by vrscout.com, snapchat has partnered with Los angles county museum of art (LACMA) and artists to create AR monuments! According to
LACMA CEO Michael Govan, Physical monuments' establishment and changes are a great ordeal, but people are fond of monuments.
So the joint venture called LACMA × Snapchat: Monumental Perspectives aims to bring the work of five artists who contributed to the program in a  different light. People will be able to view the 5-physical real monuments through their Snapchat virtually anywhere. While the physical monuments themselves are in LA County, people can view them from anywhere through their Snapchat!
Speaking of Snapchat, another significant event took place in the world of Snapchat, and the news is that Snapchat is using its snap lenses to crate wearable NFTS.

Before starting, let us explain what NFT is. It is short for non-fungible token. Token has its affiliation in the blockchain world. Blockchain means recording and creating information in a way that is hard to track or change. Therefore, a token is a computer-generated unique string of characteristics or data created during the process of recording or creating information.
Moreover, in the finance world, "non-fungible" means "one of a kind or "unique. So non-fungible token means priceless or unique data sets. NFTS are just a packet of unique information.
Recently NFTs have been making round in the fashion world. And this is what Justin

 

Melillo, a Snapchat lens creator, did when he introduced his "Lil Nas X Satan shoes "and "Lil Nas X angelic shoes", wearable NFT powered lenses. According to the designer, the lens or the shoes have been worn over 4 million times!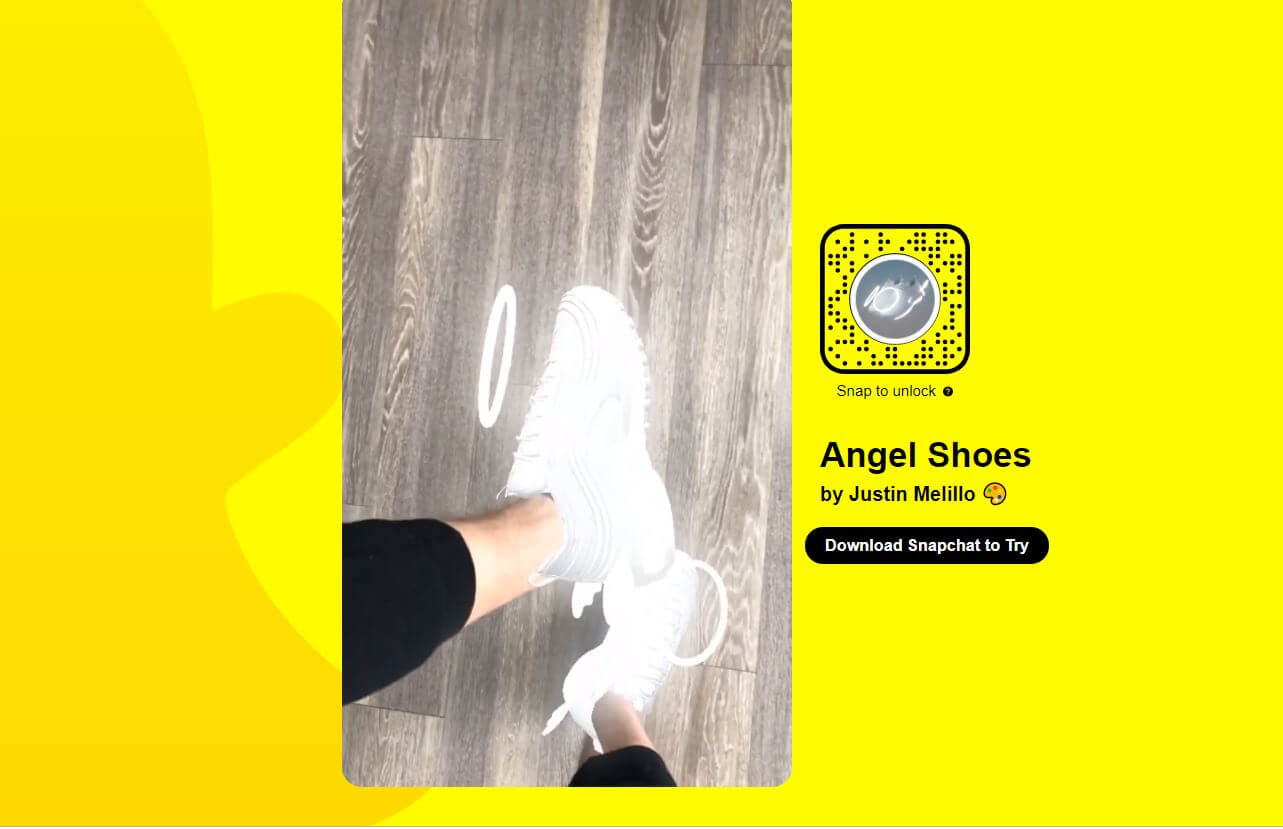 This project is an amalgamation of XR or AR embedded with NFTs. Digital goods, whatever they might be or whatever form they might be in, incorporated with NFTs is what this project is all about.
Another example of wearable NFT is the introduction of wearable NFTS jackets by models. These jackets have been made by an award-winning digital agency called "Dept". The company made an NFT version of their limited jacket that the user can purchase and try before buying the actual jackets.
Doctors Perform An AR Surgery In Boston
The advantages of AR can not be denied in the field of medicine and surgery. And this is what happened recently in a hospital in Boston where Dr Steve Murphy used his AR guidance platform called "HipInsight
" during live surgery in New England hospital. "HipInsight" replaces the burden of surgeons and nurses by using Microsoft's HoloLens 2 embedded with AR and VR headsets which have complete anatomy of the patient in the form of 3D images. By using these technologies, the surgeons could view real-life 3D image of the patient while they performed the surgery.
According to dr. Murphy, this could change how we perceive and operate surgeries.  HipInsight has made it possible to view a patient's 3-dimensional image and information whenever and wherever you need it. This will be a massive leap in the field of medicine.
---